Welcome!
Welcome to McDowell Marketing's website for promotional products and corporate apparel. McDowell Marketing prides itself on exceptional products, pricing and service.
Please feel free to browse around and go shopping. You can search for a product by category, keyword or pricing. Whether it is CUTTER & BUCK apparel or imprinted promotional products, McDowell Marketing can help you.
Featured Item
Augmented Reality Tattoos - Butterfly
Watch as these temporary tattoos spring into action using cutting-edge technology and render with stunning 3-D animation on your mobile device. Your branding appears as an adjacent logo tattoo and on ...
$0.1508 - $0.6297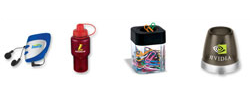 Bullet Line - ONE DAY FREE SERVICE
Bullet Line Catalog - Mugs, Pens, Mousepads and MUCH MORE!
ONE DAY Standard Service!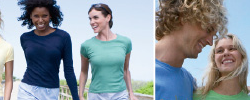 Adidas, Ashworth, Champion, Devon & Jones & more!
Many great brand names to pick from here!
Ashworth, Adidas, Champion, Devon & Jones,
Authentic Pigment, ...
Signature Showrooms